Class of 1937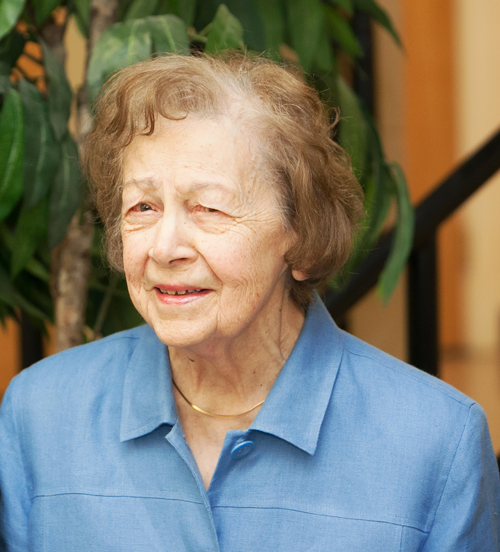 Today a student at MCLA can become a bank president, a professor of Physics, an actress or an entrepreneur. The choices are endless and the support provided helps make dreams into reality.
Alma Benedetti was one of nineteen in the 1937 graduating class of the State Teachers College at North Adams and she was faced with a tough choice. She could become a teacher or marry. Her mother pushed all of her eight children to better themselves, but it wasn't as easy to get a decent education in the 1930s. After completing her degree, Alma consciously chose to have a career and by a stroke of luck, became a beloved art teacher. Generations of North Adams children were inspired by her keen sense of color, composition, design and her passion to better their artistic lives.
Alma particularly enjoyed the strides women have made, and she applauded family, friends and acquaintances that bucked convention. She would smile while discussing MCLA and the changes that took place since she was a student. Although a tiny bit wistful about the demolition of Taconic Hall, Alma appreciated the improvements to campus, such as joining Venable and Murdock, and the construction of the Feigenbaum Center for Science and Innovation. She once said that if she were currently enrolled at MCLA, she might study to become a pediatrician.
If Alma had made another career decision, so many in North Adams would have lost out at having her as their art teacher. She was a great supporter of MCLA, with enduring enthusiasm for the strides made. Alma contributed so much of herself to MCLA and the alumni association during her lifetime, and also chose to help MCLA for generations to come with a bequest in her will to provide for an endowed professorship in art education.
The Alma A. Benedetti 1937 Endowed Fund now provides annual funding for an MCLA professor in art education. One day, the Benedetti Professor may teach an MCLA student who will graduate and continue Alma's legacy of teaching art to students in the North Adams public school system.